The General Data Protection Regulation (GDPR, officially Regulation (EU) 2016/679) is a regulation by which the EU intends to strengthen and unify data protection for all individuals within the European Union (EU). The GDPR will come into force EU-wide on may 25th 2018. From that date onwards, all companies in the EU, and all companies targeting persons in the EU will need to comply to this Regulation.
Why TechGDPR?
While there are a good amount of consultancies out there offering assistance with compliance, none of them are specifically targeting tech-centric companies. This is especially important because technology companies usually deal with large amounts of data and complex technical infrastructure. Where bleeding-edge technology such as blockchain, IoT or AI comes into play, it becomes almost impossible to involve a regular compliance consultancy without specialised knowledge.
TechGDPR services
TechGDPR offers compliance services specifically for tech-centric companies that use bleeding-edge technology. We assess compliance to the GDPR, inspect data flows and act as external Data Protection Officer. Taking the pain out of GDPR-compliance. We focus on finding privacy friendly solutions that don't impact too much on the business model.
Our Background
Being privacy advocates at heart and technology specialists by trade, we aim to not only ensure compliance of companies to the law, but sensitize companies to the importance of the basic human right to privacy. Through a deep understanding of business, technology and the regulatory environment, we are in a unique position to help them explore the changes required in their business, legal and tech efforts.
We are not only able to provide this insight upon which clients can act, but we are looking forward to proactively guide them, and possibly even help them in the technical process of implementing changes or high end security systems.
For more information on how we can help you, please contact Jesse Van Mouwerik: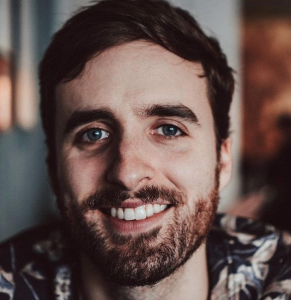 Jesse Van Mouwerik
Client Relations
How Can We Help?
TechGDPR can help you with assessing data, identifying risks and gaps, issues with your data standards while supporting with a virtual DPO. With our years of expertise, we can guide you towards taking the correct steps to building data- processing frameworks, identifying and implementing the best practices while setting the new security standards in compliance with GDPR.