TechGDPR organizes GDPR trainings, webinars, and workshops for associations, investors, individual companies and others who are concerned about data protection and the related risks of non-compliance.
GDPR Awareness Workshop
The easiest way to promote awareness and buy-in is to invite stakeholders to a customized workshop or webinar that is relevant to their technology and vertical. TechGDPR can run a full awareness and workshop process, helping VCs and other investors to ensure their portfolio companies are compliant. With in-depth knowledge in Blockchain, AI, IoT and Cloud, TechGDPR is the knowledgeable solution partner that companies and investors can turn to about their specific situations and get a first level of insight in the problems surrounding their offering.
Interactive GDPR Webinars
While we have found that interactive workshops are the most efficient format in a small amount of time, webinars are also an effective solution, especially for teams that are distributed in several locations or working remotely.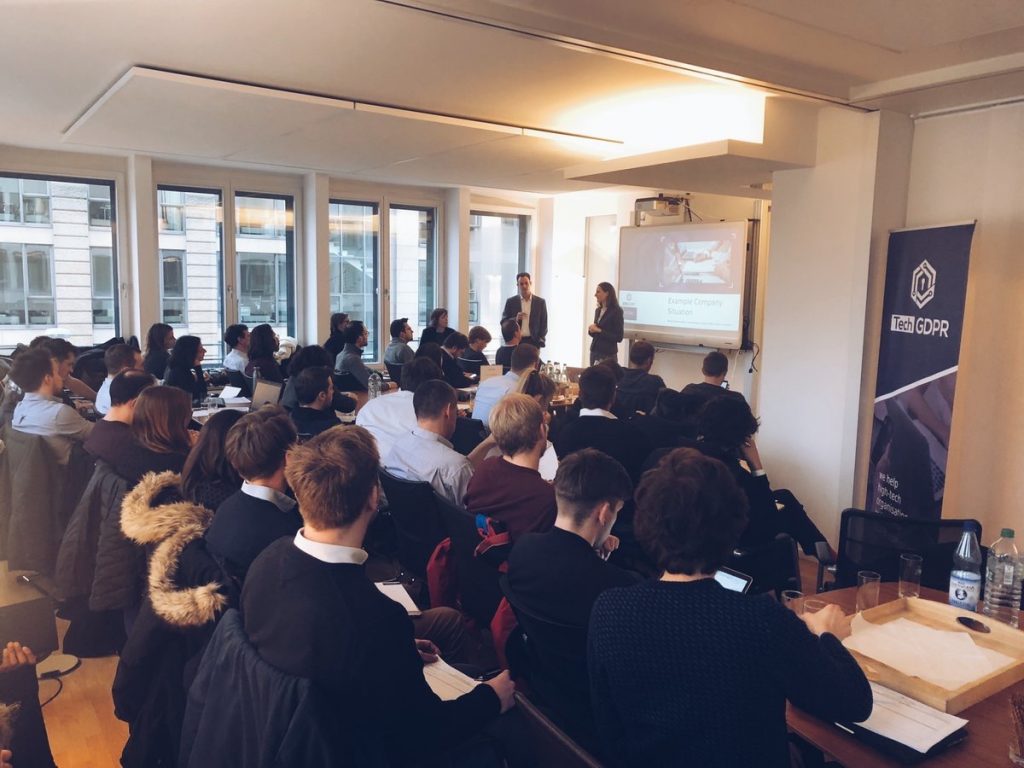 Data Protection Employee Education
While our GDPR awareness workshops and webinars are a good first step towards understanding GDPR compliance, for employee training/education under the requirements of the GDPR, a custom program specific to your environment and GDPR implementation may be more suitable. Around most security risks, the human element is often the weakest link, especially when those humans have not received proper training. Knowing the basic elements of the GDPR as well as understanding the custom data protection processes and challenges is key to building the case towards compliance.
Custom GDPR training programs
TechGDPR can customize training programs in (multiple) groups of your employees, or tailor programming to fit into a company retreat when everyone involved are already scheduled to be in the same location.
Each training/workshop is customized, taking into account the specific processes and requirements inside your specific company.
Choose from a variety of options:

GDPR awareness presentations for the entire company.
GDPR keynote speeches.
Open format GDPR workshops.
In-house GDPR awareness seminar for key leadership.
Formal GDPR employee/staff training.
GDPR webinar for portfolio companies, remote staff, or partners.
Open format GDPR webinar.
GDPR training at your company retreat.
GDPR training for developers and engineers.
With our technical background, TechGDPR knows how to appeal to the most technical crowd, including developers, software engineers and system administrators.