Looking back, 2018 was a year full of important developments, both for privacy and blockchain – the two main areas of TechGDPR's specialisation. In privacy, the GDPR went into effect, we paid careful attention as the first fines were issued, and the very first guidance on blockchain came out. In blockchain, a lot of guidance came out on financial regulations, basically all cryptocurrencies crashed, but on the flipside, companies and product builders gained the time and space needed to actually build products, as the investment focus and token sales were mostly on hold.
GDPR for Blockchain
Since GDPR compliance for blockchain companies is our main focus at TechGDPR, we have been carefully following developments where these two issues overlap. We've seen the first official guidance on blockchain and the GDPR coming out from CNIL, (the French data protection authority); we contributed to a paper on Blockchain and GDPR by the German Blockchain Association, and to the workshop on GDPR and Blockchain by the EU Blockchain Observatory and Forum, that resulted in the Thematic Report on Blockchain and the GDPR. I personally have also published a primer paper on Privacy by Design in Blockchain, something I'm looking forward to expanding on in 2019.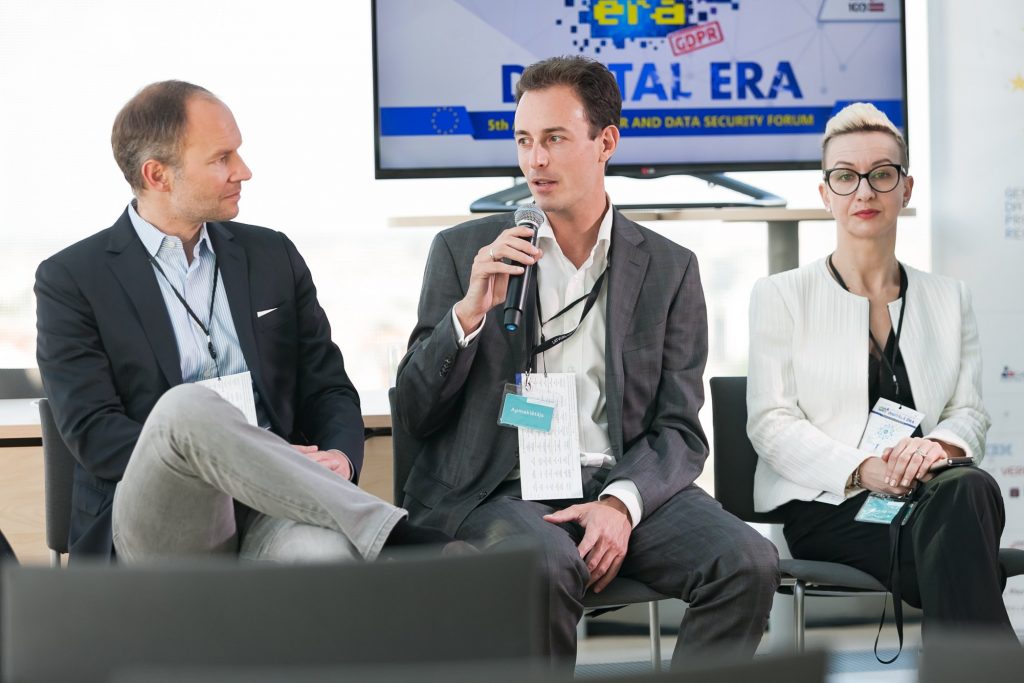 Photo credit: dss.lv
Conferences, Meetups and other Events
At conferences and meetups, the specific challenges of blockchain and the GDPR were a much requested topic, which resulted in TechGDPR speaking at different conferences on this particular cross-over area, like Blockchain Conference Berlin, Privacy for Everyone Berlin, Free and Safe Berlin, Digital Era 2018 in Riga, Data Natives in Berlin, at the Datenschutztagung at the Leibnitz Universität Hannover, at the Blockchain & GDPR meetup at DWF, and at the Blockchain nights of the Humboldt Universität zu Berlin. We also hosted multiple invite-only workshops together with our legal services partner, Lacore.
Our Team and Clients
During the year, Abigail Garner and Alex Carroll joined our permanent team, and we had two fantastic interns, Pierson Klein and Barbara Moss last summer and winter. We have worked with many amazing clients, both inside Germany and far beyond, and have been able to deep dive into some very interesting projects, some of which will be publicly released in the next months to come.
We're looking forward to helping more technology companies understand and implement the requirements of the GDPR, and to also help them with implementation of privacy by design, and ongoing privacy management. Whereas 2018 was the year of bringing companies to GDPR compliance, 2019 will be the year of ensuring privacy throughout the life cycle of a product and service, from the very beginning of the design and development of a product through the management of efforts on a daily or monthly basis.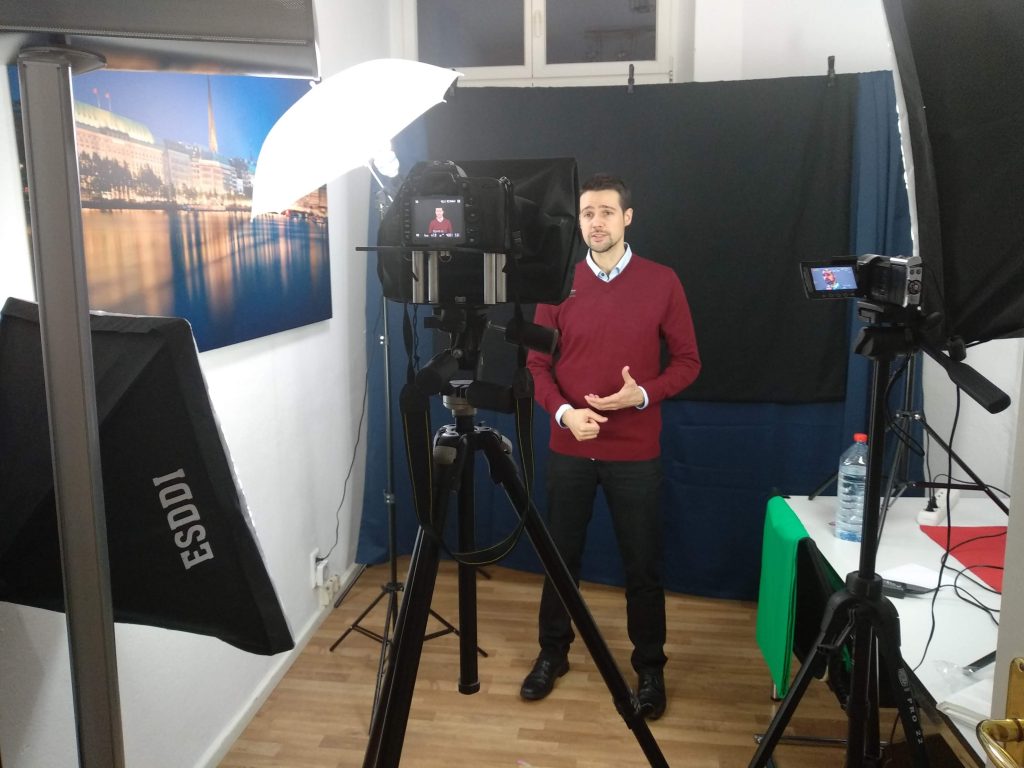 Photo credit: TechGDPR
Looking ahead to 2019
We have planned many exciting things for 2019. First of all, we are currently in the process of shooting the video material for our online courses that can be expected in Q2. One course is on general GDPR compliance, and the other is specifically for developers. We created "GDPR Compliance and Privacy for Software Developers," as we learned in 2018 that a solid understanding of the requirements on the implementation level is key to implementing the GDPR requirement, privacy (data protection) by design.
We're also moving office in February, to a location that is being prepared for us right now, and which we will share with our partner company, Least Authority.

Connecting the blockchain scene in Berlin with BerChain
With my not-for-profit initiative BerChain, an organisation that aims to connect the blockchain scene in Berlin – we're organising an event at the end of January to bring together the Berlin blockchain scene and political Berlin, with confirmed attendance of a secretary of state of the Netherlands, and of a state secretary of Berlin, as well as many more high profile speakers and attendants, with support from Berlin Partner, Innogy Innovation Hub, Factory Berlin, TechGDPR and T-labs.
I'm also moderating the Factory Berlin Blockchain Brunches again (bi-monthly in 2019), where we look at exciting projects in blockchain during a brunch session in the cinema room of Factory – Görlitzer Park. We have six such events lined up for 2019, with the first one on January 17th in the morning. (Let me know if you want to join and are not a Factory member, there is a list I can put you on).
At the end of January, we will send out our first newsletter on Practical Privacy, where we focus on the practical aspects of how technology companies can better manage their GDPR and privacy requirements, and to keep you up to date with the developments in privacy-related regulations that apply to technology companies, guidance, and rulings. To join our newsletter mailing list, sign up here.
Privacy Tech Meetups in Berlin
As soon as we are settled into our new office in Berlin Friedrichshain, we will also start a series of meetups about privacy tech. We will look at, among other things, the technological solutions that can help you with privacy management and compliance. More information will follow soon, so watch this space.
I'm looking forward to a super exciting 2019. It might turn out to be a roller coaster, but we will be ready for it!