The GDPR Canvas & how to use it
Building on our experience of consulting technology companies with privacy and GDPR compliance, we are excited to release our GDPR Canvas publicly under a creative commons license.
The GDPR Canvas is inspired by the Business Model Canvas by Alexander Osterwalder of Strategyzer. It was designed by TechGDPR to aid as a tool towards the first steps of GDPR compliance and create a first overview on the main data processing and data protection processes in place. The GDPR Canvas is best used as an early discovery tool for startups and companies with limited amount of processes to create an overall picture of the status, or separately for each (category) of processing activity, e.g. marketing or financial administration.
As opposed to a possibly rather boring data mapping process, using the GDPR Canvas is engaging, motivating and sometimes even a fun way to discover the personal data in use, with as bottom line a quicker and more detailed discovery. The GDPR Canvas can also be seen as a Personal Data Processing Canvas: the key elements of the canvas are certainly not only applicable under the GDPR, but will also provide valuable insight under other privacy laws.
It should by no means be seen as a full solution for GDPR compliance, but rather as a tool to help exploring the first steps. This GDPR Canvas does not replace professional consulting or legal advice.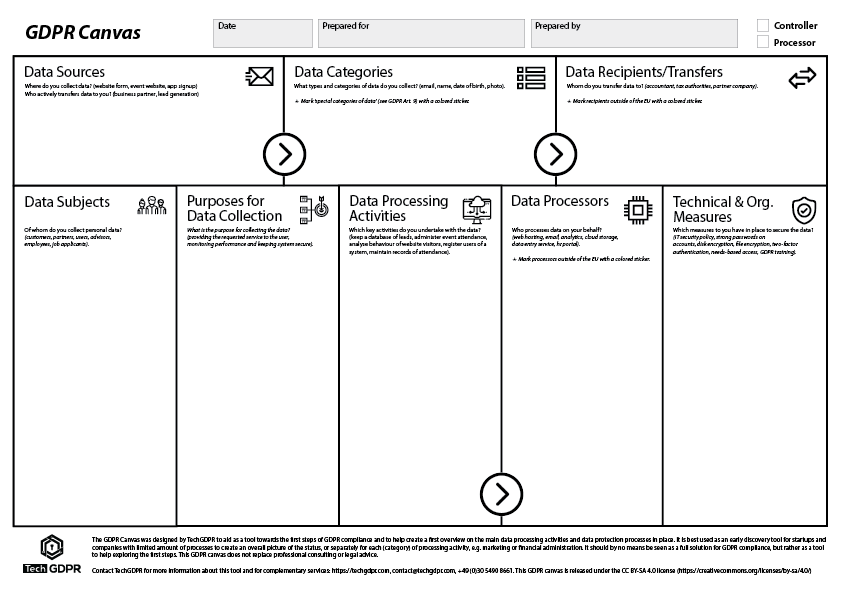 Download the GDPR Canvas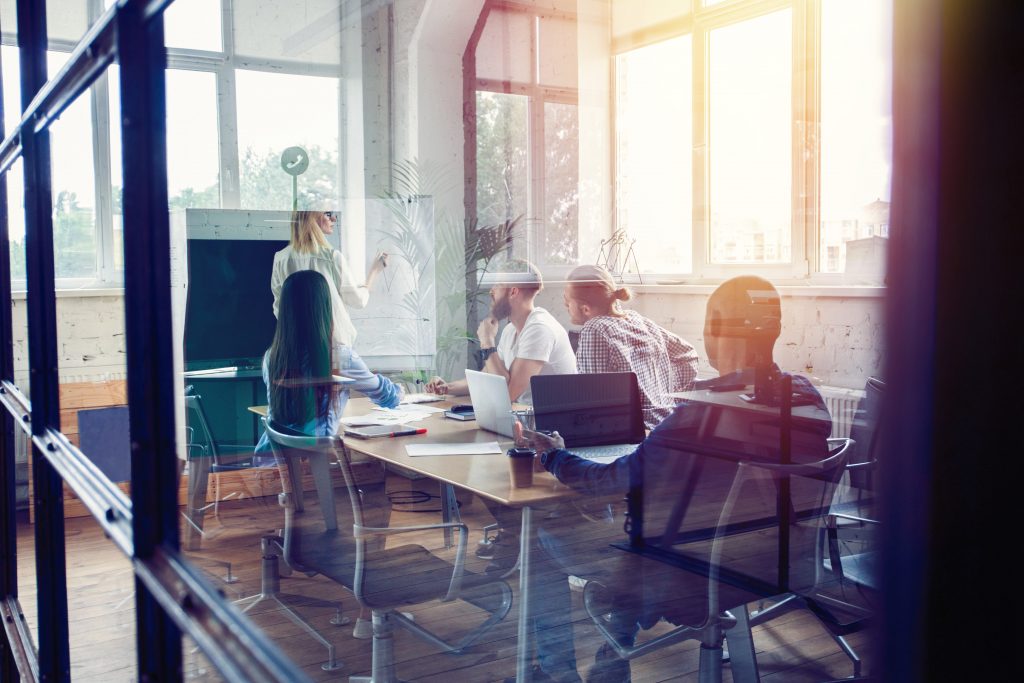 GDPR Discovery Tool
A completed GDPR Canvas is a great tool for a Data Protection Officer (DPO) or data protection specialist to start a compliance process from. Such a person will typically need to ask follow up questions to understand the nitty-gritty details required for an in-depth assessment. It can also help greatly for implementing privacy by design: by completing a GDPR Canvas you can easily see the data protection problems emerge and understand how your product can be improved to mitigate this.
Before starting on the GDPR Canvas, it is important to define and clarify the scope to the attendees. Are you talking about a whole organization, or about a specific project or department? Also make sure that we are talking about the flow of Personal Data only. Personal data is any data point or collection of data points, that may lead to singling out a natural person.
If used in a group workshop, ensure that everyone has a clear understanding of this. It is recommended to do a brief run through with exercise or clarification before moving forward.