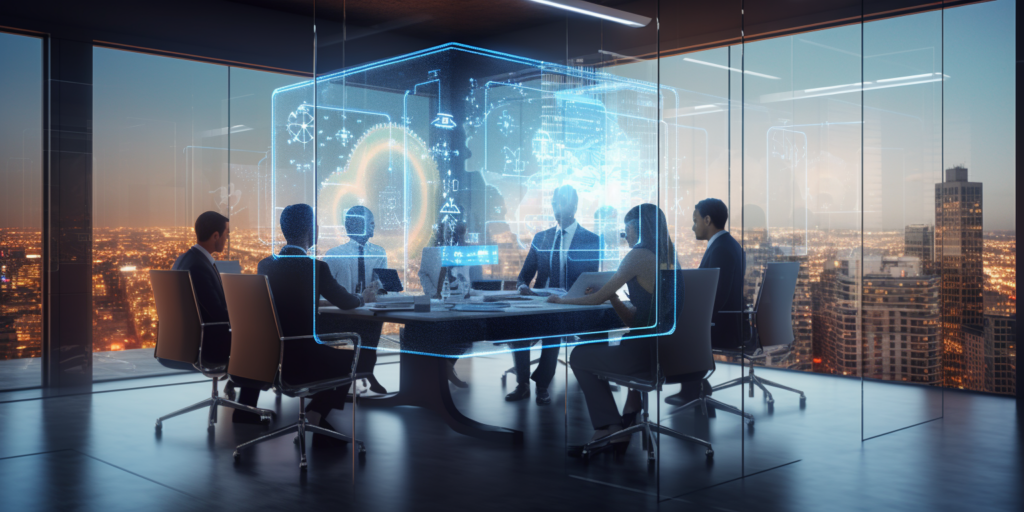 In a landscape where the intersection of Artificial Intelligence (AI) and privacy presents evolving challenges, the significance of robust governance can't be overstated, especially concerning Large Language Models (LLMs) and generative AI technologies. In particular privacy is a significant challenge when using such AI technologies and integrate them into your business. We have supported computer vision, machine learning, suggestion engines, machine reasoning many other related AI technologies over the last years to help prepare for this day and the specific offer of AI related services. Leveraging this profound expertise in emerging technologies and privacy, TechGDPR is exceptionally equipped to navigate companies through these burgeoning challenges.
AI Governance, ethics and compliance by TechGDPR
We are thrilled to announce that TechGDPR has now become a Foundational Supporter of the AI governance program initiated by the International Association of Privacy Professionals (IAPP), aligning with 42 other esteemed organizations like IBM, Air New Zealand, Cisco, Baker McKenzie, HP, Microsoft, Skyscanner, and Vodafone. This alliance underscores our commitment to addressing the dire need for adept AI governance professionals. Our objective is to foster a culture of compliance and ethics around AI deployments, ensuring alignment with the evolving legal and policy frameworks.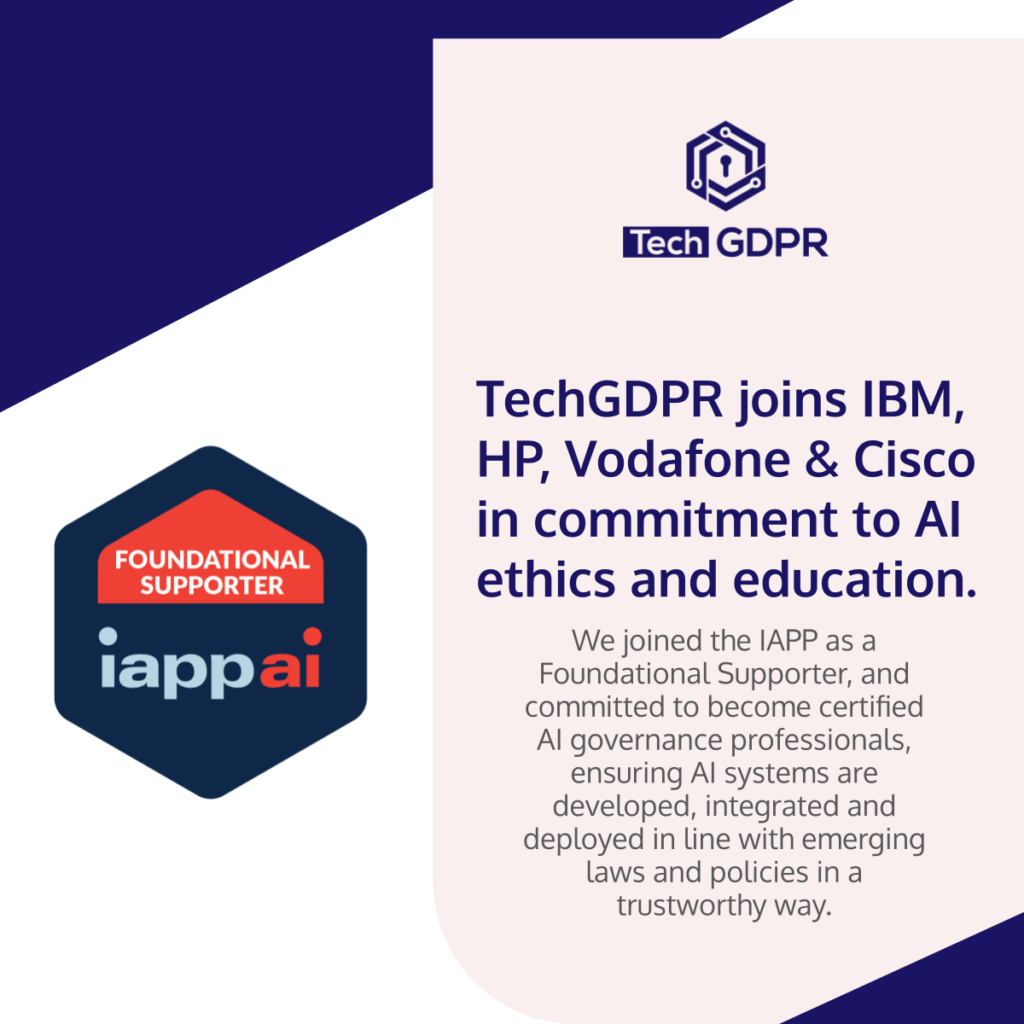 As we prepare for this endeavor, our team is diligently working towards augmenting our AI Governance, Ethics and Compliance support capabilities. Through rigorous research, training, and upskilling, we aim to be fully equipped by 2024 to assist organizations in navigating AI Ethics and Compliance issues, particularly where they intersect with privacy concerns. In particular we will be launching services to support companies using AI with their essential needs such as AI use policies, vendor assessment, staff training and compliance with forthcoming AI regulations such as the EU AI Act.
TechGDPR and the International Association for Privacy Professionals (IAPP)
Being an IAPP Corporate Member, TechGDPR exemplifies a high standard of privacy expertise, with a majority of our team holding one or more IAPP certifications. We are currently advancing our proficiency by pursuing the AI Governance Professional certification. This reinforces our readiness to provide unparalleled support to organizations, ensuring the responsible and compliant utilization of AI technologies.
At TechGDPR, we are excited about the AI governance journey ahead and are steadfast in our mission to pioneer privacy-centric AI governance, contributing to a safer and more accountable digital realm, together with the IAPP and other partners that are to be announced.